Gone Viral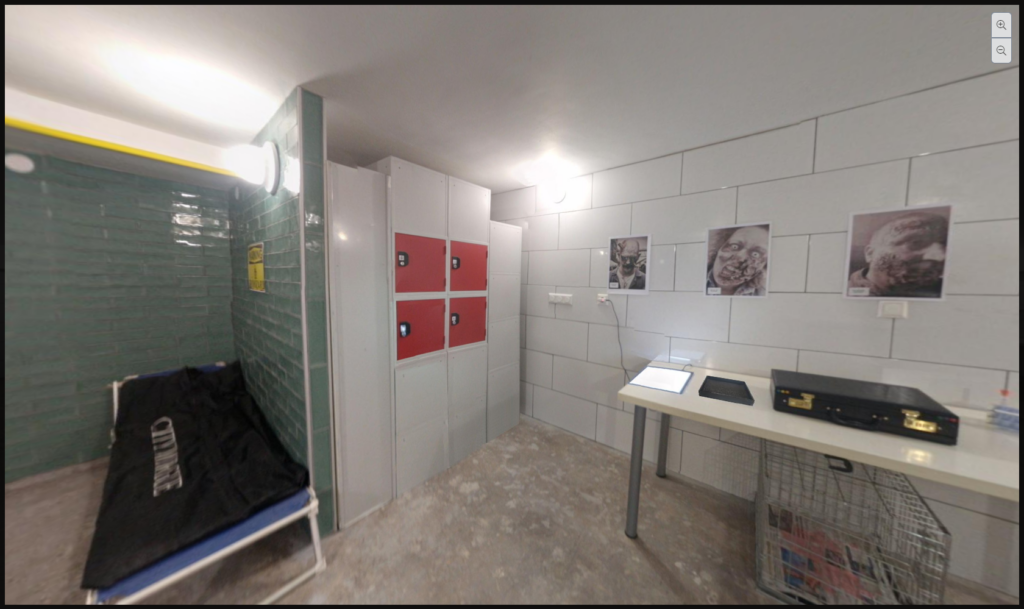 Zombies. Everything you've heard is true.
Here at the Zombie Outbreak Response Team laboratory we've been studying the zombie virus since the outbreak in 2019.
Recently we had a breakthrough and we have a cure!
Unfortunately, despite following strict safety guidelines, one of my patients broke free and I got bitten. The cure is in my lab but I can't work out the security codes – I can't think straight, everything's turning red and I smell blood… I don't have long…
Please help me!
Difficulty: 3/5
€19.99 for teams of up to 5 players

Broken Chain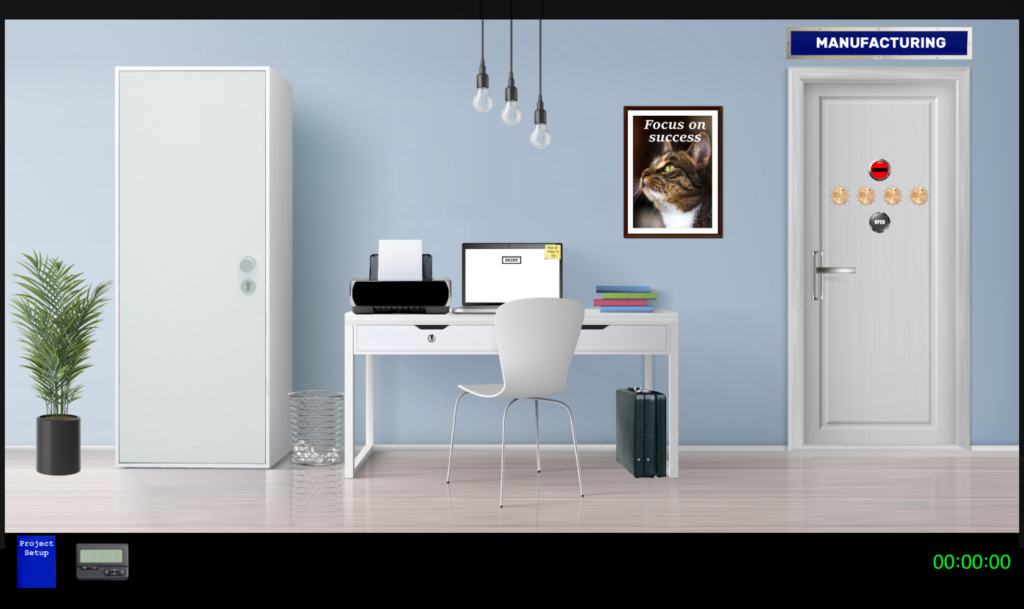 We have an emergency situation.
Our research team drilling at the South Pole hit an air pocket and released an unknown virus. Many of the team got sick – they sent blood samples to a medical facility, who rushed back a cure in a secure container.
Unfortunately, while the cure was en-route, the facility suffered a cyber attack. All the medical records have been encrypted, including the five digit code to unlock the secure container.
We have gained access to the medical facility, but now we need your help. We need you to follow their manufacturing and distribution chain, and work out that code!
Lives are depending on you. Good Luck.
Difficulty: 3/5
€19.99 for teams of up to 5 players

Details of Gone Viral
This game is family friendly – there are no jump scares and the lights are on. There are, however, photos of zombies and some blood, so we suggest age 10+
As this stand-alone online game has been adapted from a real-life room, the locks, puzzles and blood bags (!) are authentically reproduced, so you feel you are in the room. And instead of there being a Game Master, there is an extensive hint system, including a full walkthrough if needed, so you will never be stuck.
The game can be played at any time, and although most teams complete the puzzles in around an hour, once you click 'start' you will have 72h to complete the game if you need to take a break.
Gone Viral is suitable for teams of up to 5 people logging in from different locations, for just €19.99!
Please note: Gone Viral was designed to be played on a computer, and may not work on a phone or tablet

Reviews from Online Escape Room Enthusiasts and Escape The Review
⭐ "Smooth, great fun and excellently produced. Add this one to your list of games." Kieran
⭐ "I can strongly recommend this, we had an excellent time, there were some puzzles that were brand new to us which after a lot of escape rooms was surprising." Sue
⭐ "Just finished playing this! It was good fun, and your use of Telescape [escape room software] is impeccable." Sarah
⭐ "Really liked this one … the care you put into it really shows." Therese
⭐ "We played it last night. It was loads of fun!" Joel
⭐ "Oooo zombies!" Helena
⭐ "A solid Telescape based game with some interesting variations on puzzles I'd not seen before. There is a good flow between puzzles and definitely a couple of moments that will make you stop and think." James
⭐ "First time gamer … enjoyable and gripping, you felt you could lift the locks off yourself as if you were there." Dan
⭐ "You can feel the love and care that went into making and digitizing this room … clean design, traditional good puzzles … coherent simple story. Lots of locks (we don't mind), but also great signposting, so you didn't spend your time trying out combinations on all locks available. You spent time on the puzzles and the flow of these were great … Just what the doctor ordered." Anne
⭐ "… as lovers of zombie outbreaks we picked 'Gone Viral' for our first online game. It's safe to say we will definitely be continuing to play escape games online! … The game was fun and very immersive. Considering we've played over 30 normal escape rooms, there were locks and puzzles we had never come across before and it was brilliant! … Absolutely fantastic, loved every minute" Miss Blue Berriexx (avatar version)
⭐ "Gone viral was brilliant … It worked super well bringing two families (Scott's and Dutchies) together. We had a fab evening. Lots of screaming & laughing. Will definitely do it again. We are hooked!!!" LTFM Possee (avatar version)
Photo from the avatar version of the game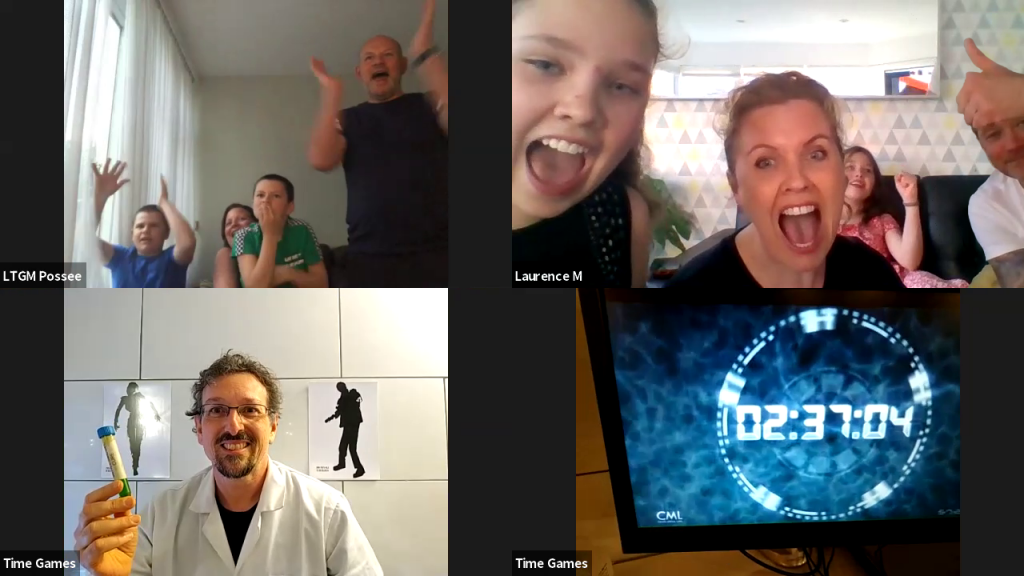 Buy Gone Viral