Utrecht's secret nuclear research lab has been robbed! Dr Jaxx has stolen a sample of dysprosium, and is using it for his own experiments. This is very dangerous and we must get it back. We've located his lab, but Dr Jaxx has become paranoid and has locked the dysprosium behind a series of puzzles. We can disable the alarm for an hour, but it's up to your team of up to 14 secret agents to decipher the clues, crack the locks and recover the stolen dysprosium in time!
Note, please allow up to 90 minutes for your mission including briefing and photo!
Pricing
2-3 players €60 (slightly easier game)
4-5 players €80 (standard game)
6-7 players €100 (expanded game with more puzzles)
8-14 players: €15pp (two teams head-to-head)

How is the Lab different to other escape rooms?
Family friendly – the lights are on, the door is not locked, nothing scary, suitable for 10+ (select children on the booking form)
For children's games, and double team games (8 or more people), your host will be in the room with you so help is always available
Full of puzzles – no searching for tiny objects, no repetitive tasks
No physical ability required – wheelchair access on request
Groups of 8 or more play in two teams head-to-head in the same room
Dinner and an Escape Room?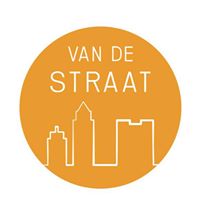 Restaurant Van De Straat is offering a special menu with your escape room: starter + dinner + drink + tea/coffee for just €20. Upgrade your drink to a cocktail for just €5 extra!
Please contact us for availability.
What do our customers say?
"Great activity for a family, group of friends or colleagues" – Debbie
"Een gezellige vrijgezellen avond" – Martin
"Erg leuk, met uitdagende puzzels" – Anne
"Would recommend it to anyone" – Emily
"It's awesome!" – Sjoukje
"Beste intro tot nu toe" – Yannick
"Het was ontzettend leuk!" – Laura
"A big plus is that the game offered many types of puzzles" – Daphne