Can you decipher the clues, crack the locks, recover the stolen nuclear material and escape the lab before the alarm turns back on?
We can disable the alarm for an hour, but it's up to your team of 4 – 14 secret agents to find the stolen Dysprosium metal and get out without getting caught.

How is the Lab different to other escape rooms?
Your host will be in the room with you so help is always available
Full of puzzles; no searching, no repetitive tasks
No physical ability required; no crawling, climbing or running, wheelchair access on request
Family friendly; no jump scares, no horror, suitable for 10+ (select the children's game below – evenings and weekends only)
Three options for team size:

standard game (€85, suitable for teams of 4-5)
expanded game with more puzzles (€110, suitable for teams of 6-7, or experienced players)
two teams in a race, side by side in the same room (€15pp, for 8-14 players)

Dinner and an Escape Room?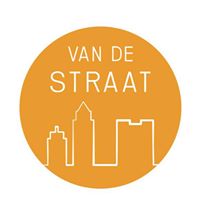 Restaurant Van De Straat is offering a special menu with your escape room: starter+dinner+drink+tea/coffee for just €20, or upgrade your drink to a cocktail for just €5!
Please contact us for availability.